Anne's Web Page
Beagle / Hound : : Female (spayed) : : Adult : : Medium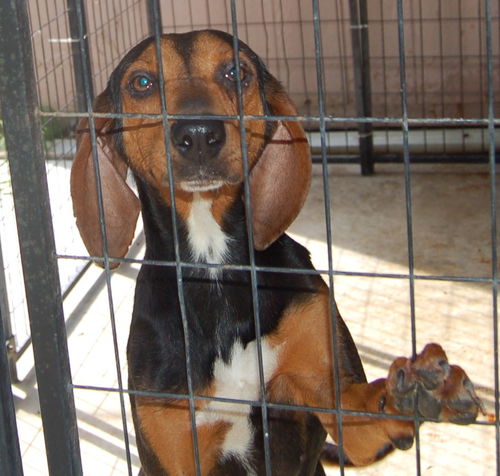 I would love you more than you can imagine.
Please adopt me!
Print an adoption flyer for Anne!
All of the animals posted on our site have been temperament tested. While not all are in the immediate area, once we have processed and approved your application, we will move the dog to our adoptive area for you to meet, greet and hopefully adopt. Sometimes we will have more than one application on a dog. That does not mean it automatically goes to another family but you should be aware of the fact that until you are approved and set up for the meet/greet.. the dog could get adopted by another applicant.
About Anne

Status: Available for Adoption (adoption info)
Adoption Fee: 300.00
Species: Dog
Rescue ID: 22-067
General Color: Tricolor (Tan/Brown & Black & White)
Current Size: 40 Pounds
Current Age: 5 Years 2 Months (best estimate)
"Let me sing to you the songs of my people". ALL hound dog, and "nothin but a hound dog", thank you Elvis, sweet, sweet Anne will go straight to the heart of any hound lover. She has been a good, friendly, happy girl everywhere she has gone. Probably a mix of several hounds, whatever the percentages, they have made the perfect mix. She is a sweetheart. She has been good with other dogs she has met and we truly enjoy watching her run, those wonderful ears flapping in the breeze and making us laugh out loud. A good girl, a good size, she has had a complete vetting and all her shots. She is ready to go!
If you are interested in Anne, please fill out an application at:
https://reachoutrescue.rescuegroups.org/forms/form?formid=4588

Or contact: